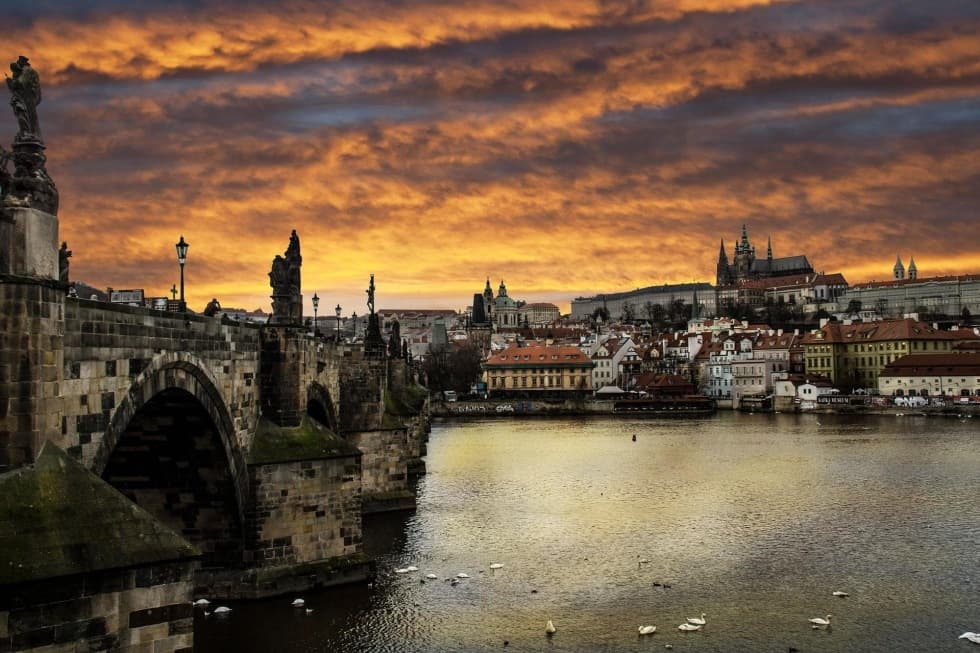 The Unitas Hotel is situated in the Old Town on the premises of a former convent neighbouring the National Theatre
Our hotel is situated in the centre of the Old Town merely a few steps from world famous landmarks. A short ten minute walk will lead you to Old Town Square and Charles Bridge. Furthermore, the famous Powder Tower is just a fifteen minute walk from our hotel. It is also a five minute walk to the tram number 22 which will take you to the Prague Castle. All these and many more historical sights right on your doorstep.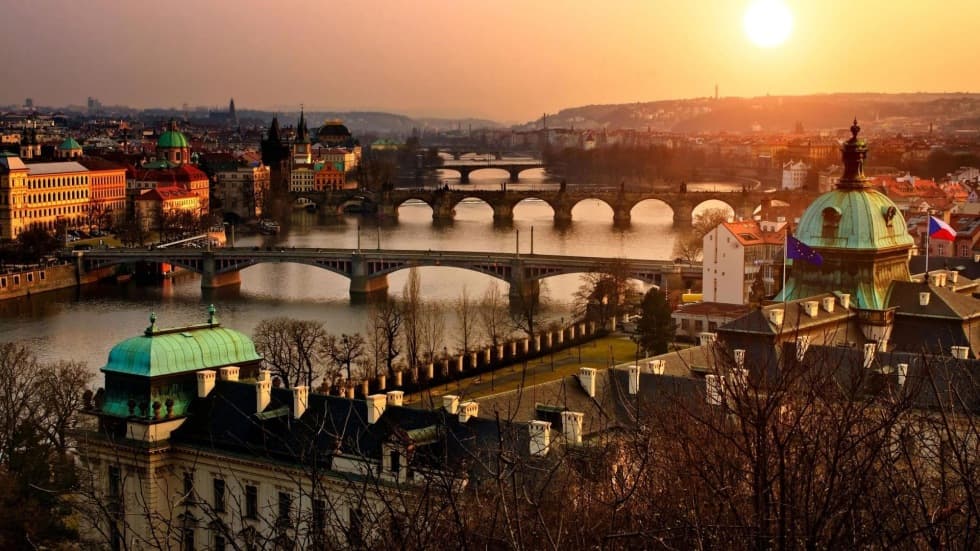 Hidden Treasures Around Us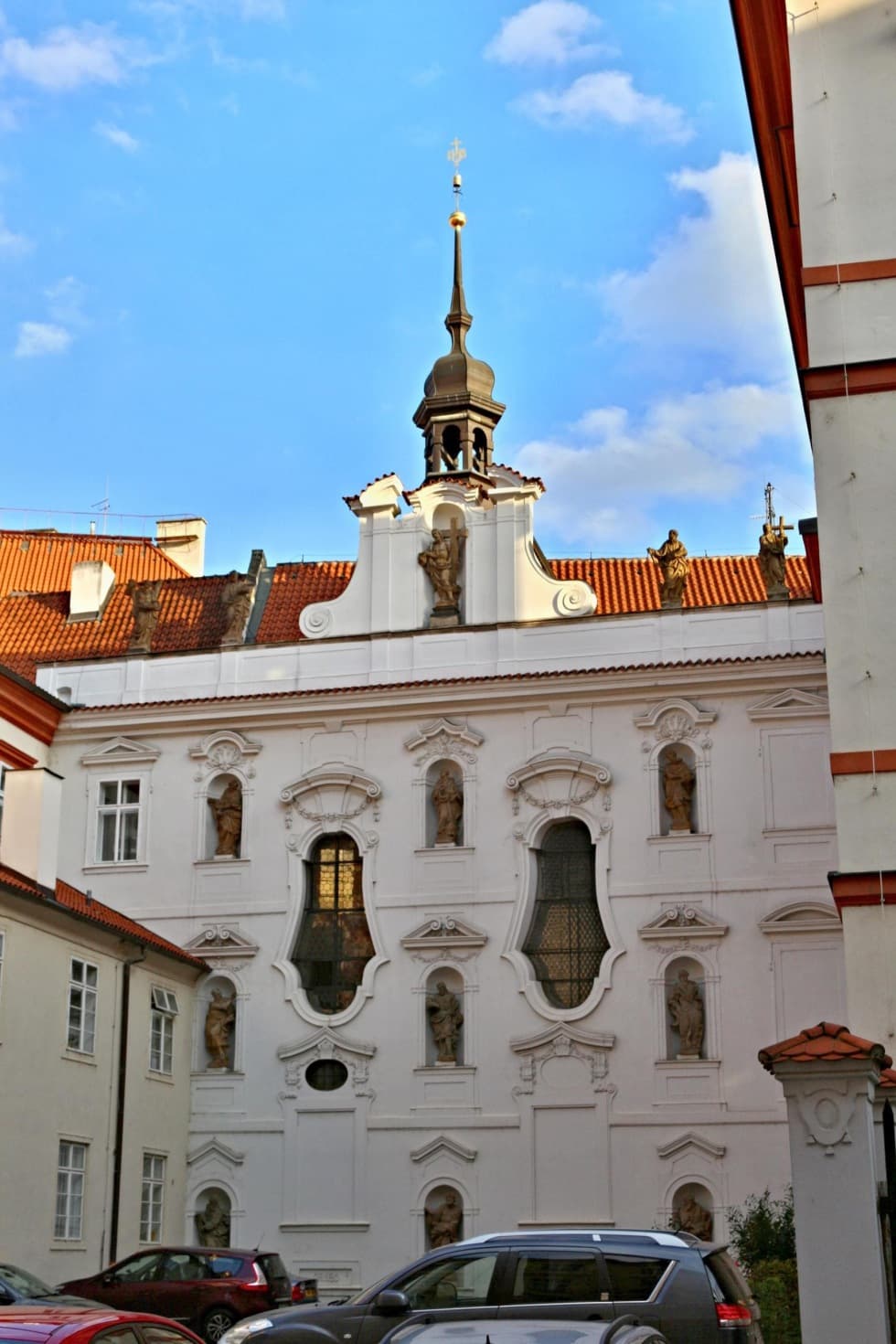 Church of St. Bartholomew
At first glance the Baroque church neighbouring the Unitas Hotel sparks little interest. However, when approached from Konviktska street you are faced with a magnificent façade decorated with statues of the twelve apostles, Christ and the Virgin Mary from the workshop of the sculptors Braun, Brokoff and Jäckle. During the totalitarian regime it served as weapons storage for the State Secret Police.
Rotunda of the Finding of the Holy Cross
The oldest Romanesque rotunda in Prague whose origin dates back to 1125. It stands hidden on the corner of Konviktska and Karoliny Svetle streets. It is considered cultural heritage and today belongs to the Old Ctaholic Church. It is possible to attend service every Sunday.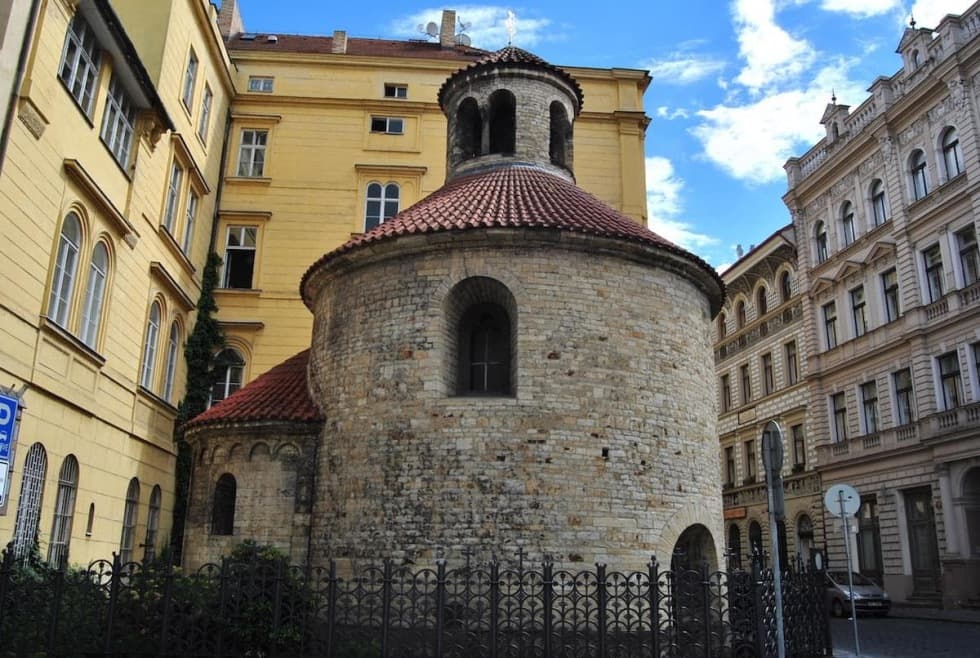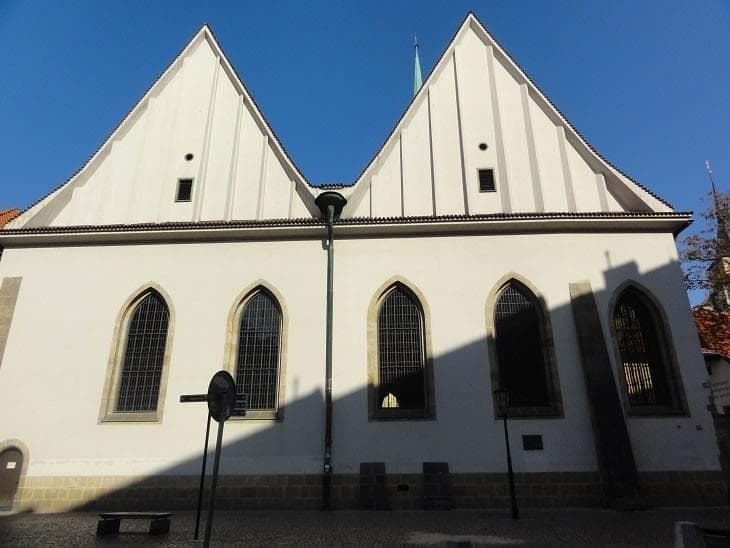 Bethlem Chapel
It is a copy of the original 14th century chapel where Jan Hus preached his revolutionary ideas for which he was later burnt at the stake in the German town of Konstanz. His death sparked the Hussite revolution between the years 1419-1434 which changed the course of history of the Czech monarchy. The restored chapel serves as a memorial to the Hussite movement and serves as a ceremonial auditorium for several Prague Universities.
Velvet Revolution Monument
At first glance inconspicuous, the Kanka palace passage shelters a memorial of the brutal intervention of armed forces against protesting students which took place on the 17th of November 1989 and spelled the end of the communist regime by incentivizing the Velvet revolution. Recently it has been supplemented by period photographs.